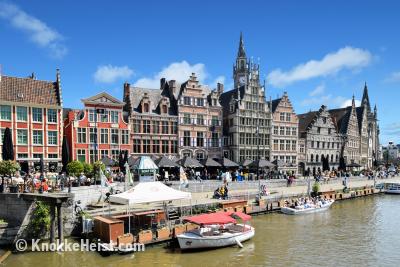 Ghent is full of charming history and modern-day fun. Vibrant Ghent is well worth a weekend trip. It's ideal for a last-minute city trip as well. Quirky Ghent offers a fascinating cultural cocktail brimming with trendy, modern urban life. Don't miss the chance to admire the world-famous masterpiece — The Adoration of the Mystic Lamb by the Van Eyck brothers — during your weekend trip.
Walk through the centre of Ghent and you will immediately see why it has won so many tourism prizes and earned so much international acclaim. Nowhere else can you flit so quickly from the 14th to the 21st century and back again, without feeling out-of-place for a minute. National Geographic Traveler Magazine calls Ghent the most authentic historic city in the world.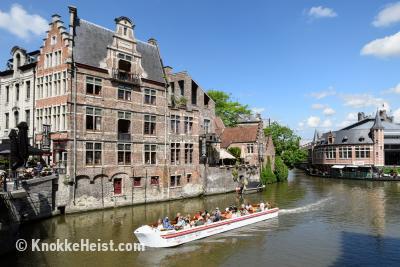 Take a cruise
Take a boat close to the amazing Castle of the Counts to discover the most beautiful places of Ghent. The fascinating history of medieval Ghent and its historical buildings and architecture. Enjoy the famous three towers of Ghent, various medieval churches and monasteries, the birthplace of Charles V of Spain, majestic guild halls, a breathtaking castle, and much more! Hear the stories behind these magnificent monuments.
Highlights
Marvel at St Bavo's Cathedral, the Belfry and St Nicholas' Church
Discover the old guildhalls of labormen
Admire the impressive castles of the Counts and the Princes' Court
Sail between the old Fish Market and the even older Meat Hall
Glide through the Ancient Port of Ghent with its quay walls and mercantile houses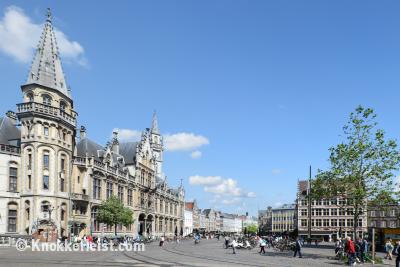 Shopping
Shopping in Ghent is wonderful. Ghent has the largest pedestrian shopping area in Belgium and a highly varied range of shops and markets, all within a stone's throw of each other. In Ghent, you will find the big, famous clothing stores alongside authentic boutiques. Shops are also open on the first Sunday in the month, in Ghent. They are closed on all other Sundays and public holidays.
Environment
It is perfectly possible to combine your city trip to Ghent with one of the bathing places near the Flemish coast. Knokke, Blankenberge and Oostende are only a stone's throw away.