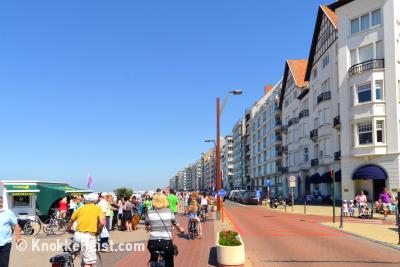 Knokke-Heist in just a few words? Worldly, contemporary and green. A first-rate destination at the Belgian coast: a wonderful beach divided in five areas (Heist, Duinbergen, Albertstrand, Knokke and Het Zoute), a beautiful nature reserve, extensive shopping opportunities, an excellent offer of cultural activities, some of the finest architecture and a great infrastructure for sports. Whoever comes to Knokke-Heist, is attracted by its style. The town has a wide offer of hotels, both luxurious and simpler holiday homes and three excellent camping sites.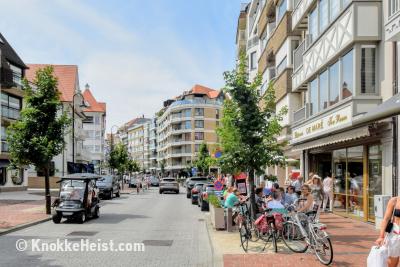 Knokke-Heist is a spa-town with a remarkable cultural atmosphere. There is not only the casino, but also the cultural centre Scharpoord. Together they have a wide offer of cultural activities. Besides that, Knokke-Heist is home to around fifty art galleries, of which some are renowned internationally. And of course there is the Lippenslaan, the well-known long-drawn-out renovated shopping street. The further you walk from here to Het Zoute, the more 'M'as-tu vu?' content you see. Flashier cars, more expensive purses, prominent shops, stylish ladies and golf carts as far as the eye can see. Het Zoute is the most fashionable town at the coast, with its stately avenues, but also winding roads in quiet areas with wonderful residences, a golf course and of course... Het Zwin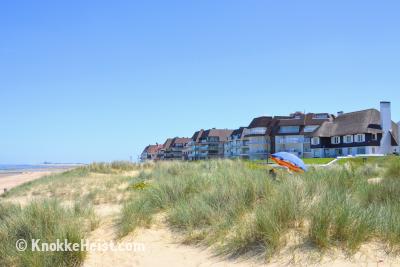 Beaches
When you ask five tourists for the main characteristic of Knokke-Heist, you will get five different answers. That is quite obvious, because of the fact that Knokke-Heist combines five different beaches, together twelve kilometres long. Each beach has its own characteristics: family-friendly, residential, sporty, exclusive and elegant. You will get a good notion of this when you take a nice walk from Heist to Knokke.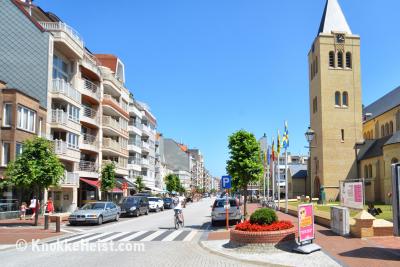 City
The most fashionable coastal town in Belgium has several different districts, each with their own characteristics. Whoever likes simplicity, likes Heist. Life in Heist is a bit more ordinarily, due to its history as a fishing village. Duinbergen attracted symbolist visual artists and authors. Nowadays it is a peaceful residential area without any tall building. The residences, of which the architecture is certainly worth a closer look, are located on an uneven relief, by which the height differences of the dunes were respected. In Albertstrand life becomes busier, more industrious and is completely focused on its prime attraction: the casino. Knokke is the old centre and heart of the spa-town: this is where the nostalgic hotels and residences, the fashionable nightclubs and the crowded shopping streets featuring many widely known shops with their catchy names are. Het Zoute is a very exclusive green district with residences of 'the rich and the famous' from Brussels and Antwerp - therefore only French is spoken here.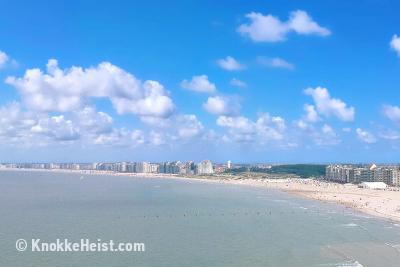 Sightseeing
Culture, nature and nightlife are all present in Knokke-Heist, in every form you can think of. For people attracted by art, not only the various art galleries are worth a visit, but also the many exhibitions. Whoever loves nature, will fully enjoy het Zwin, a unique nature reserve which is home to over one hundred different species of birds, of which the stork. For an evening out you can choose between theatre, film, casino, concerts or dancing in the elegant or fashionable discotheques.