Sincfala - Museum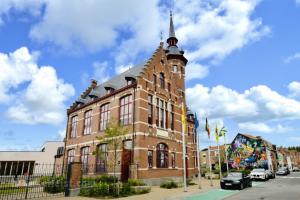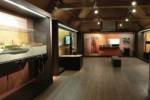 Those who want to see the Zwinstreek region from a different angle, the Sincfala Museum offers a unique opportunity The museum is housed in an old school, where still lessons were taught to navigators and fishermen for some time. Hence an old fishing class was reconstructed in the museum. You'll learn a lot about the old fisherman's life, both on land and at sea. You can also guess sayings regarding the fishery, on the large triptych where 170 sayings are embedded in a Breugelian way.
In a completely revamped wing, the history of 2000 years of the Zwinstreek region is covered. And the 'flagship' is in the garden of the museum; shrimp boat Jessica. You'll also find several ship models in the museum, ship lanterns and marine instruments. And in the educational attic space, children can color, make puzzles, read comics...while their (grand)parents can continue their visit.
Furthermore Sincfala is near the following sights: Minigolf Duinbergen (±1,2 km), Swimming Pool Duinenwater (±2,1 km), Lakeside paradise (±2,1 km), Casino Knokke (±2,4 km) & Cultuurcentrum Scharpoord (±2,5 km).
For information:
Pannenstraat 140, Knokke-Heist
tel. +32 506 308 72
web.
Website