Victoria Doolhof - Attraction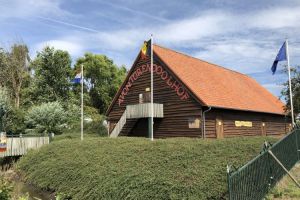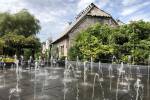 Het Victoriadoolhof is een groot doolhof van 8000 m² dat geplant is in haagbeuk en waarvan de paden (in totaal 3 km) volledig gestraat zijn. Het doolhof is dus makkelijk begaanbaar voor oudere personen en mama's of papa's met kinderbuggy's. Het labyrint is volledig ontworpen naar het model van het wapen van Zeeland, dit kun je zien aan de 3 rivieren die evenwijdig met stromen in het doolhof. Ook in de gangen is er de vorm van de leeuw te vinden, die tevens ook op het wapenschild staat. Dit is heel uniek, en boven die verwerking zijn wij ook nog een van de grootste doolhoven van Europa!
Heel wat om fier op te zijn, en er zijn in het doolhof ook nog tal van aantrekkelijke waterpartijen die het plaatje compleet maken!
Furthermore Victoria Doolhof is near the following sights: 't Krekeltje Speeltuinen & Pannenkoekenboerderij (±10 m) & Cultuurforum Aardenburg (±3,6 km).
For information:
Valeiskreek 12, Eede
tel. +31 117 350 237
web.
Website